Memory Care in York
We understand that being a caregiver for a loved one living with Alzheimer's disease, dementia or memory loss can be physically, mentally and financially draining. And, making a move to a senior living community is hard.
Arlington Court and Rosewood Court are designed for our Memory Care residents at Senior Commons at Powder Mill who are experiencing early and mid-stage challenges caused by dementia-related illnesses. Families have a peace of mind knowing their loved one is cared for by experienced caregivers in these secured and comfortable neighborhoods that provide daily nurturing routines, meal times, group activities and recreational therapy to promote independence, socialization, and better quality of life.
Senior Commons at Powder Mill wants you to be confident in your decision. Our caregivers are committed to providing the highest quality of care. Memory Care staff receive ongoing, specialized training in Teepa Snow's Positive Approach to Care ™, which gives caregivers the skills necessary to enhance residents' lives. Our 24-hour, highly structured programming integrates activities of daily living with a focus on maintaining nurturing relationships through physical, emotional and social interactions, as well as enhancing their spiritual well-being.
One Monthly Fee Covers:
Apartment Rental
All Utilities Except Phone
Cable TV (Except Premium Channels)
24-Hour Personal Care Assistance
Medication Management
Laundry, Linen & Housekeeping Services
Transportation to Group Outings
Maintenance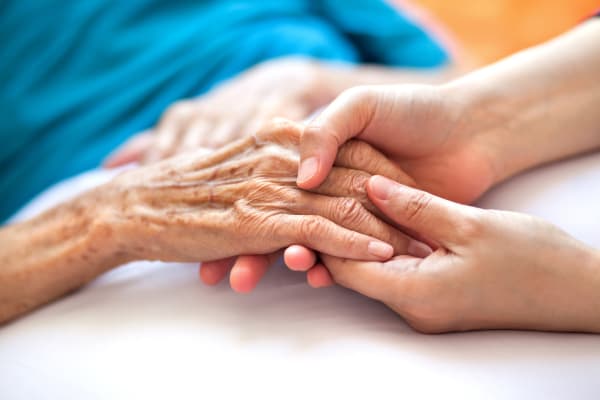 Teepa Snow's Positive Approach™ to Care
Teepa Snow is one of America's leading educators on dementia. Her philosophy is reflective of her diverse education, work experience, medical research, and firsthand caregiving interactions. Recognizing the unique needs of each person and highlighting their skills, while providing support, is our philosophical approach to all relationships.   
Currently, there are 5 million Americans living with Alzheimer's disease. With this number projected to grow, Senior Commons at Powder Mill believes continuous memory care training is extremely important in helping to improve the quality of life for their residents.  
More importantly, Positive Approach to Care and The GEMS®: Brain Change Model is the standard for all our caregivers' interactions with residents. Changing the approach to memory care is how Senior Commons at Powder Mill is making a huge impact to the quality of care for your loved one living with Alzheimer's disease or dementia.